Yamada 389-18 Table Top Hot and Warm Water Dispenser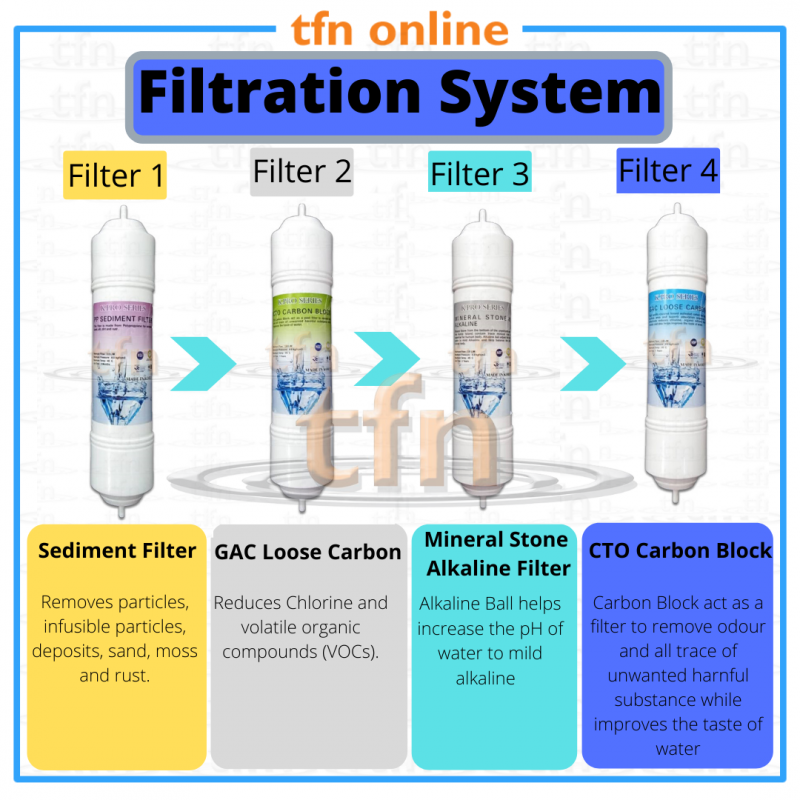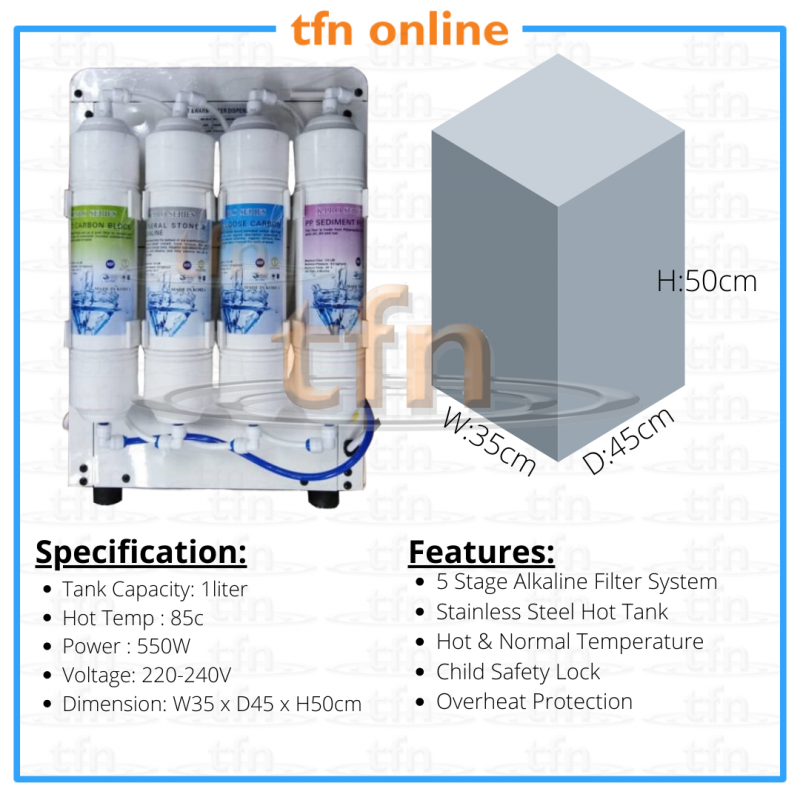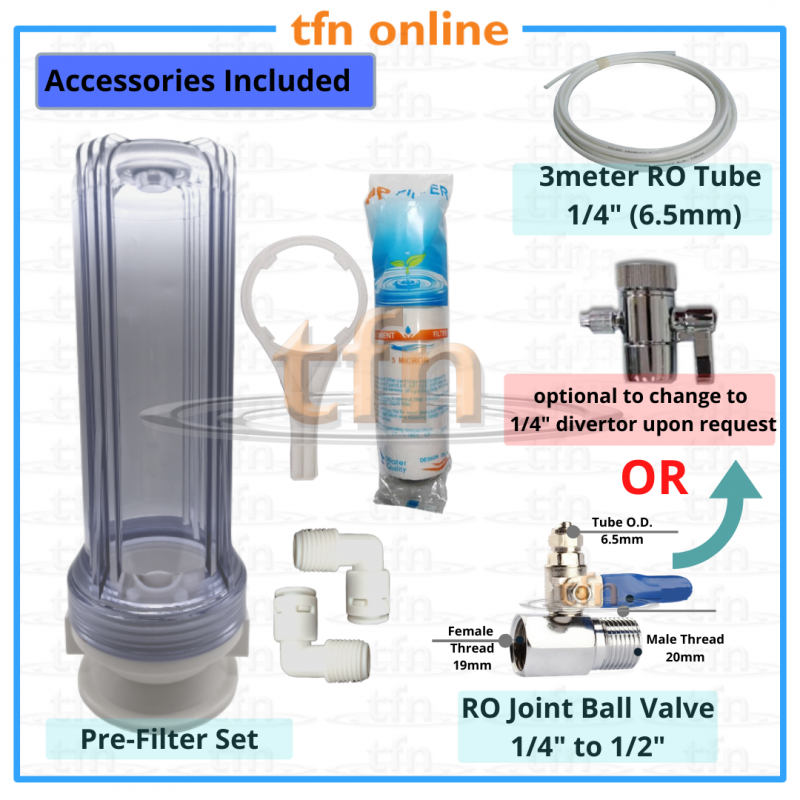 Dimension (mm): 300 (W) x 300 (D) x 450 (H)
Water Capacity : Hot 4L / hr ≥ 85°C / Warm : Unlimited
Heating Power = 550W
Supply : AC220V~240V/ 50/60Hz


Features:

- Hot & Normal Water Dispenser




- Indicator Light

- Convenient And Save Time To Make Hot Drink

- Hot Water Tap with Safety Lock to Prevent Children from Scalding.

- Electronics Temperature Control

- High efficient heating element

- Over heat prevention

- Contamination Resistance

- 100% Brand New

- 100% Original 5 Stage Filtration System

- Korea Technology Filter Element
FiltrationSystem:
Pre-Filter: 1micron Sediment Filter
This 1micron filter is made from Polypropylene for removal ofsilt, dirt, rust and suspended solids and it will prolong the lifespan of theother filters.
Filter1: Sediment Filter
This filter is made from Polypropylene for removal of silt, dirt,rust and suspended solids.
Filter 2: Granular Activated Carbon
High quality coconut based activated carbon has large surface areaand superb absorption properties. It effectively reduce cholrines, odour,organics solvent, heavy metals and also helps improve the taste of water.
Filter 3: Mineral Stone + Alkaline
Alkaline Ball helps increase the pH of water to mild alkaline andhelp neutralized acidic body fluid.
Mineral stone contains ionic minerals that can be easily absorbedby the body. With proper mineral supplement, it re vitalizes the cell andincreases the activity level.
Filter 4: CTO Carbon Block
Carbon Block act as a filter to remove odour and all trace ofunwanted harnful substance while improves the taste of water


Weight (GW) : 8kg
*Warranty : 1 Year

*Term& Conditions apply